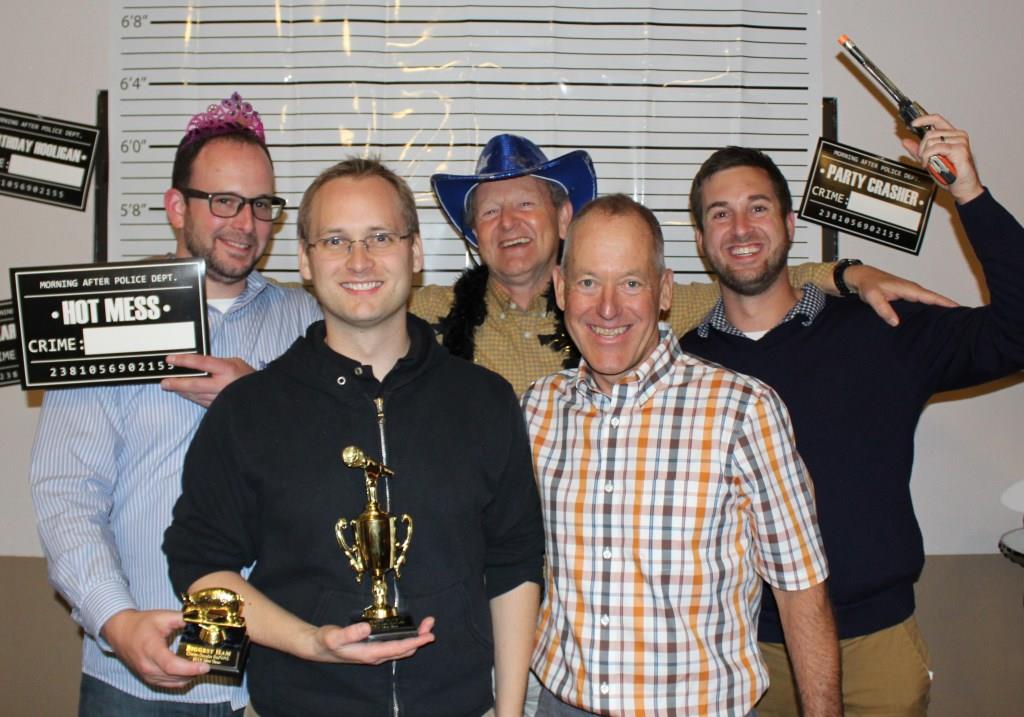 2018 CDBA Talent Show and Fun(draising)
The 6th Occasional Chelan Douglas County Bar Association Talent Show was a blast!  Hosted at the beautiful Cashmere Riverside Center– the acts, guests, food, drinks, photo booth and the fabulous MC Ruth Esparza made for a night to remember!  Even better, the event raised nearly $7,000 to support legal aid in our community!  In Sync, starring VAS Board members and VAS attorneys volunteers Patrick Pleas, David Kazemba, David Bentsen, Kyle Mott and Tom Janisch ,won not only the BIGGEST HAM award but also the GOLDEN MICROPHONE  for Best Act!  
This event would not be possible without the sponsorships and donations of so many.
Thank you to all of our sponsors!
Chelan Douglas Bar Association, Cozart Moreau Law, Esparza Law, The Law Office of Kyle Flick, Linda Flick, Mark Shipman, Children's Dentistry, The Just-Us Band, Mark Sele, DJ Shelda, Jim Harvill, Lori Blanchard, Terry McCurry, Judge Teresa Kulik (Ret.), Judge Lesley Allan, Judge Kristin Ferrera, Judge Eric Biggar, Judge John Hotchkiss, Judge Judy McCauley (Ret.), Judge Alicia Nakata (Ret.), Judge Stan Bastian, Judge John Bridges (Ret.), Commissioner Bart Vandegrift (Ret.), Monnette & Cawley, and Columbia Legal Services.
Enjoy pictures and the Snappy One Liners video from the event! 
Mark your calendar for 2020!