The Justice for All luncheon brings together members of our community and the Chelan Douglas Bar Association to recognize the significant contributions to the rule of law in our community and our collective investment in the principle of Justice for All.
The Bar Association will recognize attorneys and community partners whose work bridges the justice gap and exemplifies qualities worth striving for with the Pro Bono Attorney of the Year; Legal Services Champion, Commitment to Community, Professionalism and President's Awards. These awards recognize the outstanding contributions and qualities that highlight the strengths of our legal community and their impact on ensuring justice in our Valley.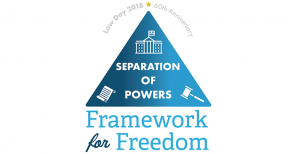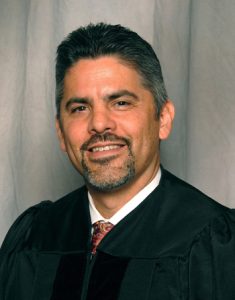 Supreme Court Justice Steven Gonzalez will provide a keynote on the National Law Day theme,  Separation of Powers: Framework for Freedom.
The lunch will be followed by an optional dessert reception and opportunity to meet Justice Gonzalez and Judge Rebecca Pennell, Division 3 Court of Appeals.
All proceeds from the Justice for All lunch ensure that low-income individuals and families in our community can access justice by receiving free, civil legal help to navigate overwhelming legal problems.
RAFFLE IS OPEN UNTIL MAY 18, 2018
Every Super Ticket and added Gift of Justice ($25) guarantees 1 hour of free legal services.
Event goal: 150 hours of justice raised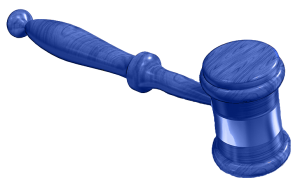 Thank you to our 2018 Platinum Gavel Sponsor
Chelan Douglas Bar Association
Chelan Douglas County Volunteer Attorney Services is a 501(c)(3) non-profit organization and your gifts of justice (added sponsorships) are tax deductible.